VEHICLE EXCHANGE PROGRAM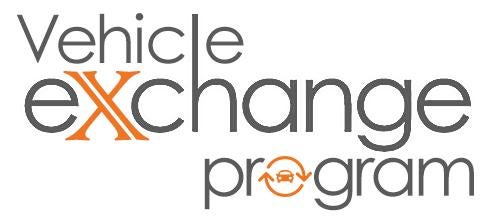 Based on current incentives, special finance rates and Orange pricing-BEST PRICE the first time; we shop Orlando so you don't have to.
You may qualify to Exchange your current vehicle for a brand new Buick or GMC or certified pre-owned vehicle keeping your payments around the same or even lowering your current monthly payment. Through the Vehicle Exchange Department, eligible guests are entitled to receive above market value for their current vehicle and special incentives towards the purchase or lease of a new Buick or GMC. Plus More.
At Orange Buick GMC, we LOVE pre-owned vehicles. In fact, we've invested over $9,000,000 dollars in ours! And we'd LOVE to exchange yours for something just a bit more state-of-the-art... so, what if you could drive home in a new Buick or GMC for the same or lower monthly payments?
Enroll in our Vehicle Exchange program today!
HERE ARE THE BENEFITS OF VEHICLE EXCHANGE PROGRAM:
Above market value for your vehicle
Deal Directly with a Manager.
Lower monthly payments
Better financing terms
Longer and more comprehensive warranties
Lower fuel cost and increase miles per gallon
Reduce your cost of driving (and cost of living!)
Reduce maintenance and repair costs
Increase safety, security and technology
Brand new comfort and performance features
Plus much more!
To take advantage of these benefits, just Click Here and send us the e-form. Our staff will contact you as quickly as possible so that we can give you a vehicle equity evaluation.
You can also call a Vehicle Exchange Program Manager directly for more information at 407-295-8100.